Matangi School is currently putting together a school cookbook to help raise money to upgrade our school pool and surrounding native area. So far we have received nearly 100 unique recipe submissions from our school community and we couldn't be happier with the quality and variety of these recipes. It will be a book packed with sentimental recipes that are designed for the entire family to enjoy; recipes that are made in our homes, for our children.
This cookbook will be professionally printed to the highest of standards. It will have a semi rigid cover, a pocket on the inside cover to store additional/loose recipes and wouldn't look out of place on the shelves of any book store. We estimate it will end up being approximately 240 pages.
We intend to pre-sell as many copies as possible via online sales (through this website). Postage options will be available so we can ship around New Zealand (for an additional fee). RRP for this book will be $40, we will also have a bulk buy option of x5 books for $175.
At the heart of Matangi School is our Tui-riffic mascot. Tui-riffic is a very special part of the Matangi learning community and is someone that all students and teachers are very proud of. To us, this symbol represents our Matangi students who strive for excellence in everything they do. The wings of our Tui carries the four cornerstone vision statements from the New Zealand Curriculum: Confident, Connected, Actively Involved and Lifelong Learners.
So with all of that in mind, our cookbook will be called 'Nectar'.
WAYS YOU CAN GET INVOLVED:
We're looking for team members for the following areas, please get touch via email if you see something that interests you.
SALES & ADVERTISING
We're after a team of people – the more sponsorship we get the better. We're also looking for a team coordinator – someone to make sure our approach is organised and streamlined. This team would approach local businesses for retail sales & selling advertising in the back of the cookbook. When the times comes, they would also approach these same businesses to pre-purchase an agreed amount.
RECIPE CURATION
We have a coordinator for this team from the fundraising committee already (Julie Phillips), but we are specifically looking for the following roles:
Food stylists

– when it's time to photograph recipes (this will be more towards the middle of the year)

Nutritionist

to fact check allergy information submitted (would love to have this person in place by the time all the recipes have been submitted (May)
EDITING
We need at least 2-3 people on this team along with someone to coordinate the editing (when the time comes). This team will be responsible for editing drafts for typos, spelling, and accuracy of measurements. We'd also love to find someone who can help write copy (recipe category introductions as well as general information). This is the most urgent placement, as design and copy needs to be written at the same time as the recipes are being submitted.
ONLINE SALES
If anyone in our community is able to help us set up online sales, please get in touch with us. The easier we can make this process, the more books we'll sell!
CALLING ALL ARTISTS
We'll really need some amazing artwork for the cover of our cookbook. The cover sets the tone for the entire book. We're asking the community to submit this artwork. It could be a photo, drawing, painting, computer illustration..so long as you can supply it as a high res, good quality image. If your artwork is chosen for the cover you'll get credit within the book along with a free copy of the book itself. If your artwork isn't chosen for the cover, there's still a possibility that it could be used throughout the cookbook.
To give you an idea of what we're looking for, with the tui as our symbol and the name of the cookbook being nectar, we are specifically looking for artwork for the cover of tui's as well as close up feathers (think iridescent blues, greens and golds maybe with tufts of white).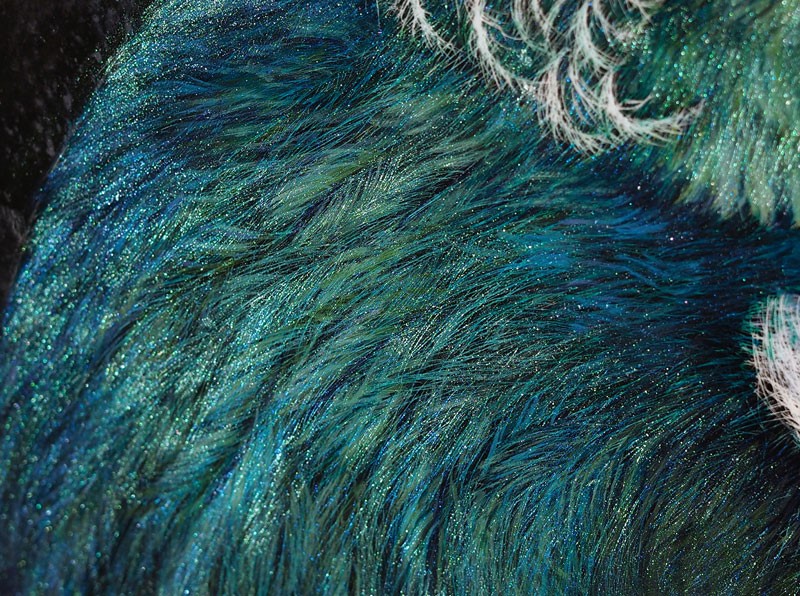 Example of what we're looking for (above)
We'll also be looking for artwork to use as background within the cookbook. This will be done via the school, more information will be provided.
We kindly request that you email your artwork to us by the second week of Term Two (Monday 9th May)
SPONSORSHIP/ADVERTISING
To help fund the printing, distribution and other costs associated with this project, we will be looking for businesses to advertise throughout this book. We'll have advertising options available for every sort of budget. These ads will need to be provided in high resolution jpg or pdf format. We will be offering a design service if you don't have something readily available. More details around all of this will be released once our recipes have all been submitted and we have a better understanding of how many pages & recipes we've got to work with.
If you have a business that would be interested in advertising in our book, please get in touch with us if you would like to learn more about it. Within our current schedule, all advertising must be submitted before Monday 15th August 2022. This is so that we can complete the design process in time to meet our end of year deadline. If you would like to book advertising please use this link to register your interest.
ESTIMATED TIMELINE
All artwork, recipes and advertising submitted before the second week of Term two, Monday 9th May 2022.

Photography will take place June/July after final recipes have been selected. We will be in touch to organise this with all participants. We'll endeavour to have all photography completed within a week or two, we'll ask you to book a time slot that works for you. More details to be confirmed.

Advertising will be booked from June-August. We will start seeking advertising once we've confirmed the recipes and chapters within the cookbook.

We'll have pre-sales for our cookbook during July, August and September. Pre-selling ensures we print the right quantities without wastage.

The ultimate goal is to have them in your hands by late November.
To give you an idea of what we're thinking of creating, here's a design concept: