At Matangi School, we continue to refine our forms of communication. If you need to get a message to your child's teacher, we ask that you contact the teacher/s of your children via email.
EMAIL – If we receive an email from a parent, we will often respond to this either by replying to it via email or by calling the parent or caregiver as soon as we can. We prefer to follow up on emails with a phone call; this is often the most efficient and relatable way to resolve any issues or concerns.

FACEBOOK – Our school community often celebrates special moments that occur in our school via this platform. During Lockdown, we use this way of communicating or sending important announcements, as many of our families regularly use this application.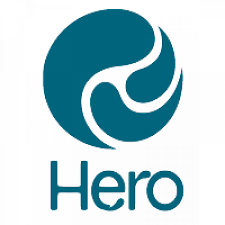 HERO – Hero will be used to share your child's learning. Via this Application, you will be able to let us know if your child is going to be absent from school, keep updated on notices that are being delivered in the school, link to our school website and school calendar, and have links to your school financial accounts, for stationary and fees.
What Can You See in HERO?
progress and achievement information
proud work examples
school newsletters and important information from your child's classroom, e.g. class newsletters, things happening in the school, class trips
school account
Financial information
You can view and pay any invoices from the school once you upload the app onto your phone or home device.
Parent Guide to Accessing HERO
Please follow this link for a step-by-step guide to signing up for Hero.
If you have any questions or issues about accessing Hero, please get in touch with Janelle Bailey office@matangi.school.nz

ENROLMY – Is used for Tui House for bookings and Invoices/Statements. Enrolmy is also used for Matangi School Trips, School Camps and School Sports Teams. Invoices/Statements are sent from Enrolmy for these bookings.
SCHOOL WEBSITE – An A-Z can be found, referring to many aspects of our school that may be useful to you. Our Matangi School Curriculum can be found on this site, along with contact details of each staff and Board members. There are also links to our newsletters, school calendar, sports information, our latest ERO Review, School Policies, and much more.